No hiring process is perfect. In a 2020 report, 74% of the employers suggested that they hired the wrong person for the job. Examine any company's internal hiring policies, and you will always find room for improvement. Writing better job descriptions, working more effectively with recruiters, conducting better interviews, or onboarding more smoothly. A hiring manager could tell you half a dozen ways they'd like to (and are constantly working to) improve the internal hiring process.
Miscommunication is the number one hiring mistake
If you ask a job candidate or new hire their complaints about the hiring process, their answers are rarely about clumsy interviewing or poorly written job descriptions. Ask any professional in your workforce what annoys them most about the job search and they will most likely reference something relating to communication. Each person has at least one 'horror' story about a job application where they were jerked around about interview times, left hanging for weeks without a word on a position, or ghosted when someone else was selected. Communication is the one place where even great hiring managers tend to drop the ball.
Internal hires and communication
And when it comes to a company's internal hiring process, communication is even more important because you need to maintain a good relationship with all candidates, as all of those who are not hired will continue to be an integral part of the team. Whether you want to make open positions more available for internal applicants to build a stronger culture of professional development or you want to reduce miscommunications when internal candidates apply, we can help!
The key to a more effective and supportive internal hiring process is a strong internal communications process and a system to support it and hiring practices that make good use of this system.
Let's take a look at a quick guide to improve your internal hiring process, results, and ultimate satisfaction with each internal hire.
Write custom job descriptions for internal applicants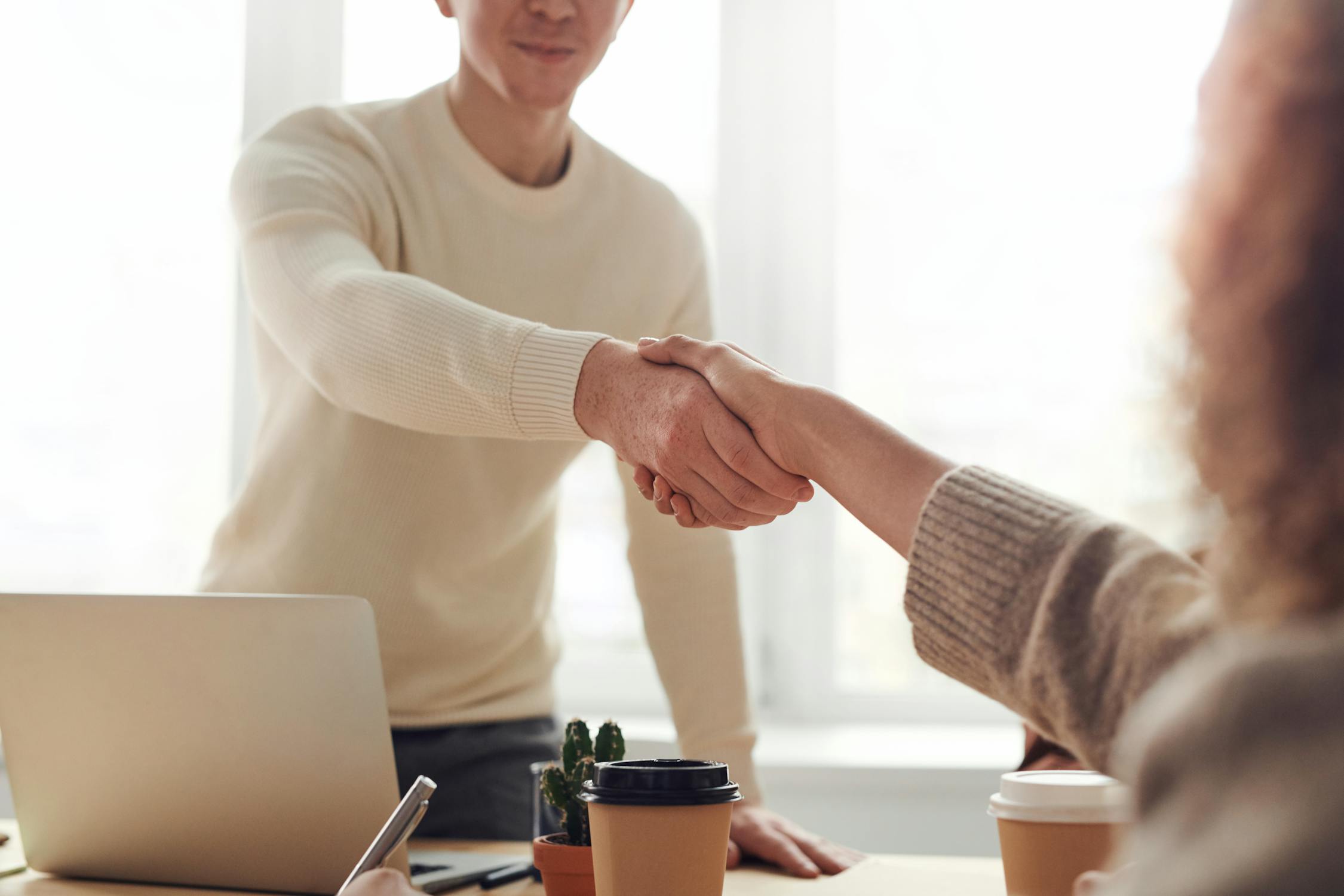 It's easy to copy-paste your external job description for internal candidates. But when you're really trying to attract the right candidate, a job description should be as detailed as a cover letter. And tailored to the applicants you are speaking to.
Hiring an internal candidate for a position allows you to share more insights on the position that only a current employee would understand. It's also safer to share insider information like the name of the hiring manager or the office where the new position will be assigned. And these facts matter to internal candidates! Consider embellishing your basic job description with details that will help you find someone internally who will be a good fit for the new position both with their qualifications and their preferences for where they work inside the company structure.
Create an internal message board for current job postings
One of the most frequently heard complaints about internal hiring is that qualified candidates had no idea a position was open. And they really would have wanted to apply. You could be missing out on top-talent professionals and eager upstarts that are already inside your company simply by failing to announce positions to the entire staff.
This is why message boards are so incredibly useful. Create a board dedicated to internal positions. And each time a position comes open, add it to the board so that all interested current employees can find it and apply. A message board also opens up a channel for discussion and questions about the position. Or for you to add new information as things develop.
And keep those postings up-to-date
A problem with a job posting, both internal and external is that often they are out-of-date. Hiring managers and HR may forget about the position once it's filled and completely forget to take it down again! This can cause a lot of confusion and time wasted applying for positions that are no longer available.
So make sure to keep any job posting you put up (internal or external) up-to-date. And internal applicants want more details than 'open vs closed' positions. There are actually a few key points when you should update a job announcement to keep all your applicants happily in the loop:
When the position is open, but not yet accepting applicants
When the position begins accepting applicants (include an easy path to apply)
When you have started interviewing candidates
When you stop accepting new applicants
When you're choosing a finalist
When the position is closed
Invite qualified employees from the company directory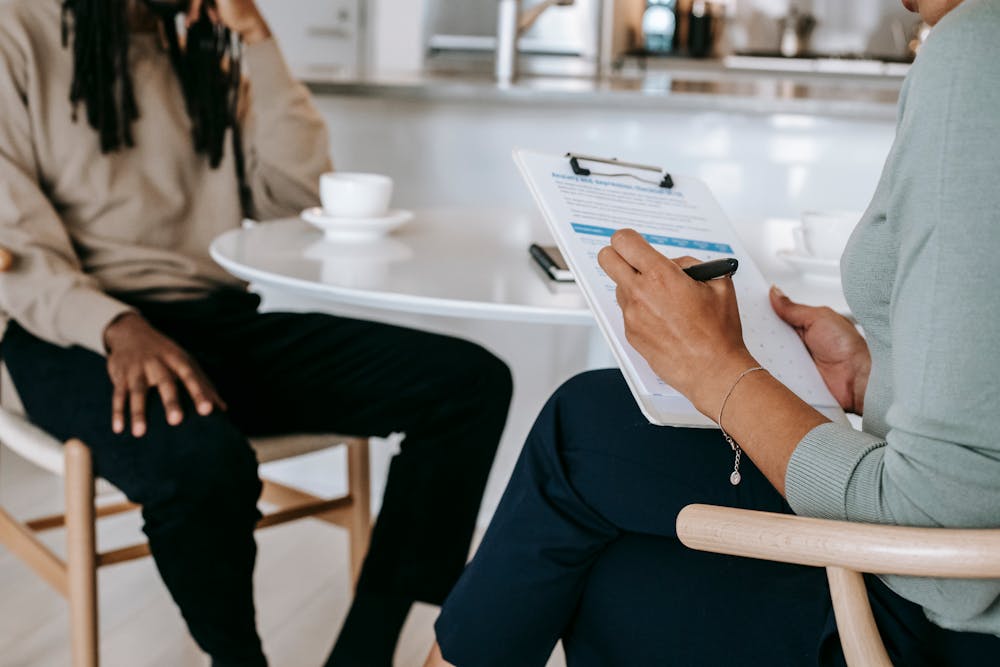 You may also have been struggling to get qualified internal applicants to apply. This could be because they didn't know about your position. Or it might be because they didn't realize that you'd welcome their application. Because internal hiring is so often awkwardly handled, many current professionals don't assume that companies are even looking to fill positions with internal applicants.
The best way to bring your top talent to the interview table is not to wait, but to invite them! Use your company directory to find out who is already on staff who might be perfect for the role. Then invite them directly to apply for the position to understand that they are not the only candidate being invited.
Write a company blog post to announce newly open positions
Do you have an internal company blog with a decent employee readership? If so, this is also an incredible tool for improving your internal hiring process through better communication. Unlike an official job announcement on the message board, a blog gives you a more informal avenue to discuss currently open positions.
This is your chance to write compelling internal content and inform your current employees about what it would mean to apply for each new position. Not only does this announce each opening to company blog readers, it also allows you to speak more candidly about the position than you ever could outside the company. You can write about the individual team members the internal hire would be joining, the manager they work for, the work they do, and even how the position came to be open in the first place.
In fact, you can also do this for positions that are external-hire only with a fair explanation about why internal hires aren't being considered. This can soothe ruffled feathers for anyone who might usually feel 'passed over' when an external candidate is hired.
Show the position on your org chart
It is often hard to -explain- exactly where an open position lies in the authority hierarchy or team structure. Especially if your company is large and complex enough to have several report chains and departments, it all makes sense when you -show- where the position lies in an overall org chart.
A live org chart is a surprisingly useful internal communication tool because it helps everyone to understand where they and others stand as a part of the entire company and about each other. If you can show where a position lies in the org chart as part of sharing internal information, it will then become easier for internal candidates to know exactly what kind of lateral or upward move they are making and where they'll 'land' if they get the job.
Create an open chatroom for applicant Q&A with the hiring manager
Be assured, there will be a few questions about each open position, and internal candidates are more able to ask these things than someone external who is on the job search. And you want your employees to ask these questions before applying! The last thing anyone wants is for an internal hire to be made only to realize that the candidate liked their old job better.
The more you can answer important questions in the lead-up to interviews, the more likely candidates will self-sort themselves for a good fit in the new position. A great way to do this is to open up a chatroom where candidates can share Q&A time with the hiring manager and talk to each other about applying for the position. This not only shares information, but it can also create a sense of greater camaraderie (instead of competition) between applying colleagues.
Dedicate an email inbox to private applicant conversations
Of course, some questions are better asked in the privacy of email than in a chatroom. For candidates who want to confirm things about a personal schedule or medical accommodation, it's important to make your hiring manager or HR staff available for these questions. An interesting and useful way to go about this is to create a separate email inbox for each open position.
This way, emails about the hiring process won't get 'lost in the wash' of other emails that the hiring manager or HR gets each day.
Share a calendar showing scheduled interview times
One of the biggest problems with hiring communication is scheduling interview times. A miscommunicated, misremembered, or just plain missed interview time can put a sour taste into the whole process. It can create animosity, frustration, and even resentment between colleagues who should be preparing to work together.
The best way to tackle this one is with a shared interview calendar that sends reminders to internal interviewers and candidates on time before each interview. In fact, you can even send reminders to candidates' managers so that it's known when a candidate will need to excuse themselves from daily tasks to attend an internal interview.
This will keep everyone on track and ultimately prevent all the scheduling fiascoes that can turn a hiring process sour.
Send status updates directly to applicants
But calendar updates aren't the only type you should share. Just as it's polite to update your job postings as the process moves forward, it's vital to keep each candidate in the loop. Both concerning their personal application and the ultimate job decision. Too many people have been ghosted or left wondering about their application status, even by their own companies as internal candidates.
Use your internal communications system to ensure that every internal candidate who applied is kept updated on your hiring process. And if there's no news, still send an update at least once a week. Candidates want to know:
When a position is open
When interviews start
When their interview will be
If they have been removed from the running (share same-day)
When the next round of interviews will start
How many finalists there are
If they have been selected
If they took second place and are the 'backup' candidate
When job changes will begin
What's going on if there are hiring delays
When a position is closed
Announce when positions are filled/closed
Finally, all candidates (internal and external) must be alerted immediately after a position is closed. All too often, employers will move forward with onboarding their top pick without informing anyone else that the search is over. This can leave five to twenty professionals waiting by the phone when there is nothing to wait for.
Make sure to be courteous. If you have chosen a final candidate, you should announce this to all other candidates so that they can stop waiting and don't have to find out by hearing about the new hire who 'beat' them through the grapevine. The best way to do this is with a two-prong approach.
Tell declined Applicants directly through email or a meeting
First, you should send a personal message to each applicant with heartfelt thanks for their interest and application. For internal hires, it's actually better to offer honest feedback promptly. If they were a great candidate who just wasn't quite the top pick, tell them, and encourage them to apply for positions in the future. It's also okay, internally, to be honest, if someone is the second-choice and may be asked to step back to the plate if the top pick doesn't work out for some reason.
If there were good reasons that an internal applicant wasn't selected, offer a few friendly pointers on how to work on their professional development before applying for the next open position. This creates a culture of supportive professional development and encourages internal applicants to keep looking for internal opportunities.
Announce the filled position to the company
Second, announce the entire company. It's best to do it in this order so that everyone with an emotional stake in the decision is already braced. Update your job posting message board, write a new blog post, and/or share a company-wide memo. Announce that the role was filled and who filled it. If the hire was ultimately external, encourage the team to make them feel welcome. If an internal hire was chosen, encourage congratulations from their colleagues instead.
Implement an intranet to support internal hiring process
The steps above are essential for ensuring an internal hiring campaign runs smoothly. One tool ideal for supporting internal hiring and employee communications is a company intranet. Internal hiring is a careful process, and keeping your employees happy during the process even if they are not selected is vital to continued peace and productivity. The last thing you want to do is upset your best talent and rising stars because of a simple communication breakdown. Using a company intranet and the above internal communication techniques will significantly improve the hiring experience for current employees seeking internal professional development.
If you want to build a strong company culture and encourage your staff to look forward to internal hiring opportunities, communication is your number one tool. For more insights on optimizing internal hiring and communication through an Intranet, Request a Demo today! Not quite ready for a demo, take our complimentary internal communications assessment, and get a detailed report in 5 minutes!